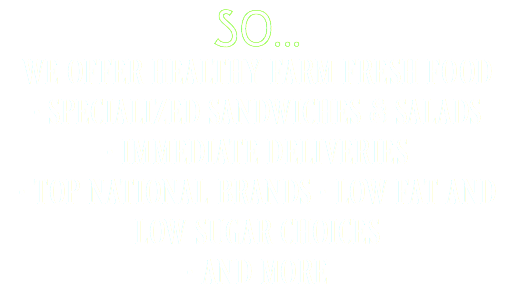 Northwest is not limited to items that fit in a vending machine. We offer a limitless selection of items to choose from - many, many choices. We work with you to custom design a product list that enhances the associates' workplace environment. Healthy eating is part of a healthy lifestyle and is a big option we offer. Some of our healthy offerings are:
• Deli-fresh sandwiches, soups, salads and sides
• Fresh fruit and veggies
• Waters, teas, and coffee
• Diet drinks
• Energy drinks
• Frozen entrees and treats
• Low sugar snacks
We believe in offering healthy choices for a healthy lifestyle.